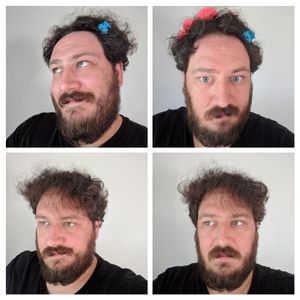 The first song I'm putting out into the world during these socially distant times is a cover of an Otis Retting song, written by Otis and Steve Cropper. It's the first track on his Dictionary of Soul record, which is my favorite Otis album. I chose this song because, although it is a Sad Song, it's rather upbeat and fun. It reminds me that we can find joy even in the most somber things. 
This is an unfinished song that I started working on, along with my friends Jacob Briggs and Dave Coleman. Dave and I recorded the vocals, guitars, and bass at Howards Apartment Studio here in Nashville (Dave's studio), drums and horns were cut in Richmond, VA, at River Wash Studio (Jacob's Studio). Horns were provided by Marcus Tenney, who plays in one of my favorite jazz bands right now, Butcher Brown. 
This recording is rough mixed and the only vocals I cut are scratch vocals, but I think it's still good enough to dance to. There aren't any background vocals either, so feel free to sing along and add your own while you're cutting a rug in your living room. 
Leave a comment. Let me know if you enjoyed it and if it brought a smile to your face. And hit that share button!