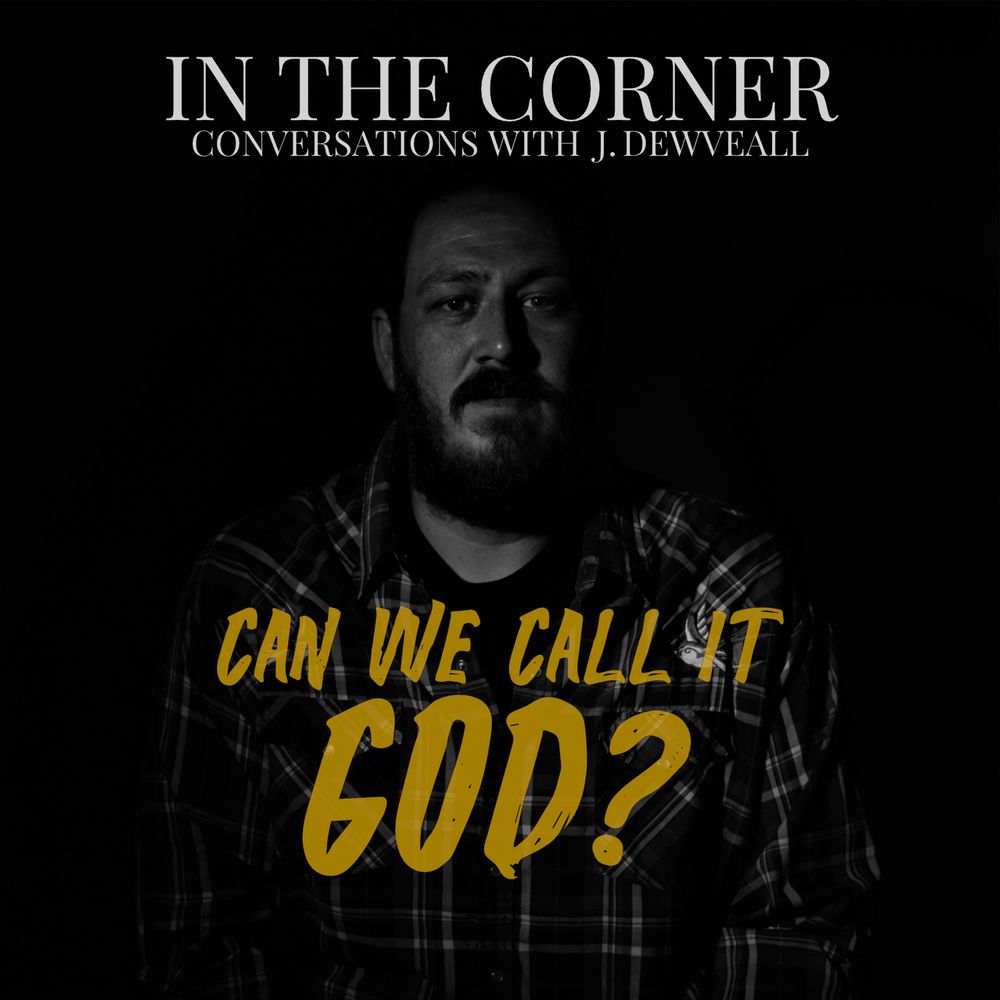 VIRTUAL MUSIC & CONVERSATION WITH J. DEWVEALL
ITC: Can We Call It God?

Will Be Rescheduled
Leaving the "Christian" label behind has been a long journey, but there has been one thing that keeps me tethered to the identity of agnostic instead of atheist. What is it? The idea that there is SOMETHING that holds reality together.
But here's where I struggle - can I call that SOMETHING God?
Join me for an online discussion about possible answers to that question, as we explore our minimum requirements for calling something, or someone, God.
PLUG INTO THE COMMUNITY - DISCORD & SPOTIFY PLAYLIST
About In The Corner
My whole life I've been the guy that sneaks off into a corner at parties and finds one or two people to talk with the whole night. That's just who I am. I'm a sucker for good conversation. 
On top of that, I write music about a lot of difficult topics like depression and hope, faith and lack-there-of, politics, and justice. We've all seen how difficult it is to have meaningful conversations about these topics on social media and I wanted to start finding ways to talk about these things. They're hard conversations, but I think we need to learn to have them again, in respectful ways. 
So I decided to invite you to join me in the corner. 
The idea is to shake up the typical online show format and turn it into something that's more intimate. It's not about getting to know me, but about getting to know each other. 
There will be one topic per show. I'll play a few songs centered on the theme, and in-between songs we'll all share thoughts and discuss. 
For the time being, these musical conversations are held on Zoom. They are limited to ten people per show so that we can actually have a chance to get into some good discussions. Don't worry though, we can always add extra shows for certain topics that are in demand. 
I really hope you join me in the corner soon.