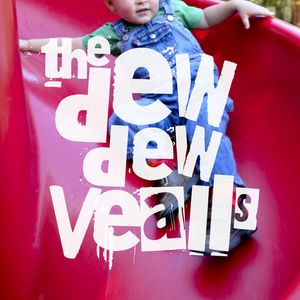 My friend Jason is often joking around about how I'm just a Goo Goo Dolls cover band. I can't tell you how many times he has thrown out Goo Goo Dolls' song requests to me, knowing that hell would probably freeze over before I actually played one.
Well friends, put on your winter coats because today is the day I make Jason's dreams come true. And, despite my branding, I'm not half-assing this one. I went pedal to the metal Jonathon Reznik on this month's song. This isn't some coffee shop, acoustic version. It's got a freaking horn section and everything. As you can see above, I created a whole new band-name logo, temporarily changing my name to The Dew Dew Vealls. And, since I know Jason will want something he can use to gloat and celebrate the fact that I finally caved, I made t-shirts too! So get 'em while they're here and join Jason with your own celebration of my fall into 90's pop-rock nostalgia.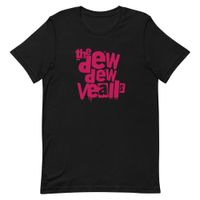 BUY YOUR TICKET TO THE 90's PARTY FOR COOL KIDS HERE

(To be clear, it's the shirt. The ticket is the t-shirt.)

Lastly, just remember that you can accomplish anything you set your mind to, even if it's turning a cynical, moody songwriter into a Goo Goo Dolls cover band. All it takes is a little persistence and a solid friendship.
So Jason - here's to you, buddy!