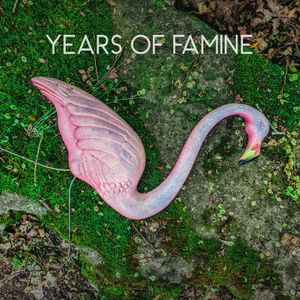 A song about losing everything. 
I wrote this a few years ago, on commission, as a theme song for a video game that has yet to see the light of day.  
I'll fight the urge to talk about the specifics of what the song is about because honestly, I feel like the sentiment of the main character is a feeling we all know too well right now. The song offers little hope, except for a line that closes the chorus, "my pride is crumbling through years of famine."  
Admittedly, that's still not the most hopeful of statements, but I also believe that sometimes the best outcomes of life's most difficult trials are the ones that humble us. As Thomas Merton writes in No Man Is an Island, "...humility adds much to our human dignity...Pride makes us artificial, and humility makes us real."  
As far as the recording goes, this version is more along the lines of my side project, Rural Juror. For those not familiar, Rural Juror is a strange alter-ego of mine that you will no doubt become more familiar with over the next few weeks. I'll apologize now, in advance, to those of you who only wish to hear the singer/songwriter, Americana version of me. However, I believe this song is a palatable introduction to my avant-garde second self.  
I recorded and mixed all of this at home and I am by no means any good at these things. Still, I hope you can find some enjoyment, and perhaps even some solace while sitting with the song, despite the rough edges.  
Please, reach out and let me know your thoughts after listening. And I would really appreciate it if you share the song on facebook, or wherever you connect with others who might enjoy some free songs.